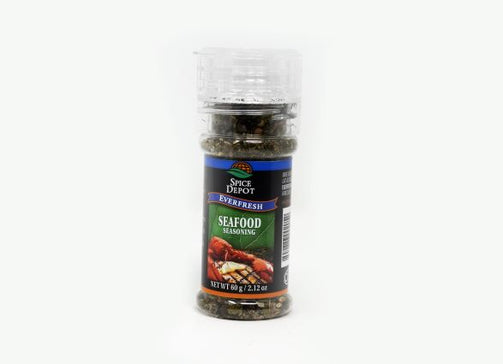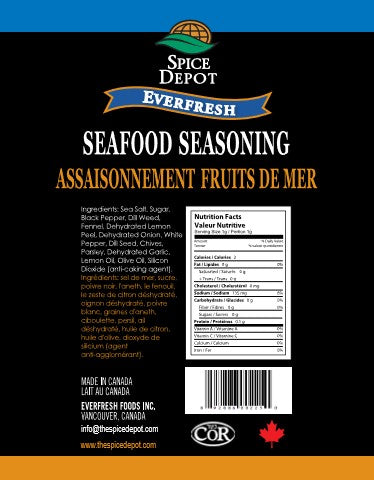 The Spice Depot™ Seafood Seasoning (60gr./2.12oz.)
The Spice Depot™ Seafood Seasoning (60gr./2.12oz.)
Regular price

Sale price

$6.99
The Spice Depot™ Seafood Seasoning is one of our most popular spice blends. The delicate flavors pair beautifully with all manner of seafood and shellfish but also with vegetable dishes and many traditional European soup and meat recipes. The herb and spice combination is perfectly balanced but not overwhelming. At different times, in different recipes, top notes of dill, fennel, lemon, or sweet peppers shine through.
We can't think of a better example of the perfect spice and food pairing than Spice Depot Seafood Seasoning and halibut. Grilled or pan-seared halibut brighten up with the juice of half a lemon and a few grinds of Seafood Seasoning. Serve on a bed of mixed baby lettuces, or as a main dish with balsamic-glazed roasted vegetables and boiled new potatoes dusted with Spice Depot Seafood Seasoning (potatoes love fennel and dill). An ideal wine to serve alongside this menu's bright citrusey palate would be a young, slightly acidic varietal like sauvignon blanc.
100% recyclable plastic grinder top and bottle, safety sealed for your protection.
Couldn't load pickup availability