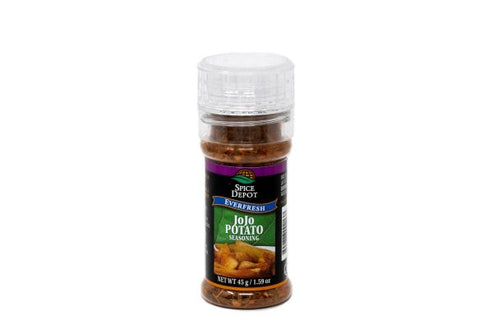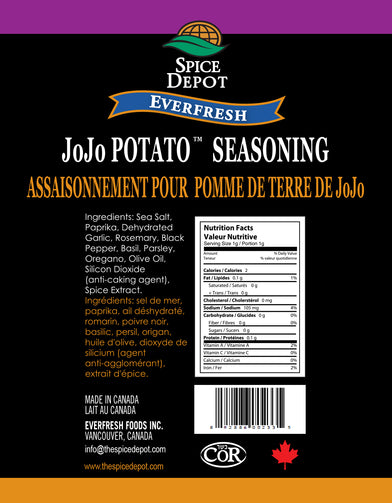 The Spice Depot™ JoJo Potato™ Seasoning (45gr./1.59oz.)
The Spice Depot™ JoJo Potato™ Seasoning (45gr./1.59oz.)
Regular price

Sale price

$6.99
Spice Depot JoJo Potato was originally formulated for potatoes but has become a staple all-around seasoning blend for everything from soup to spiced nuts.
One very simple, a low-fat no-fry twist on French fried potatoes is to cut baking potatoes into wedges (leave nutrient-rich skin on, or peel, as desired), mist wedges or toss them in a small quantity of olive oil, then dust with JoJo Potato Seasoning. Bake in a 350 oven for 30 minutes or so, depending on the size of the wedges, and until a poke with a fork shows they are soft inside and fully baked. The Spice Depot test kitchen turns up the heat a bit at the end to brown them quickly before serving. Serve with regular or sun-dried tomato ketchup or Spice Depot Garlic Pepper Mayonnaise for dipping.
100% recyclable plastic grinder top and bottle, safety sealed for your protection.
Couldn't load pickup availability